A Bit About Us —
CAVU
At CAVU, we never settle. We're up burning the midnight oil to improve our business, just like you. We evolve. We hustle. We grind. We have laser focus, with firework creativity.
We've designed MedSoft to help our clinics be more organized, timely, and to have the structure to reach their goals. We know business. We know billing. And we know how to help you grow.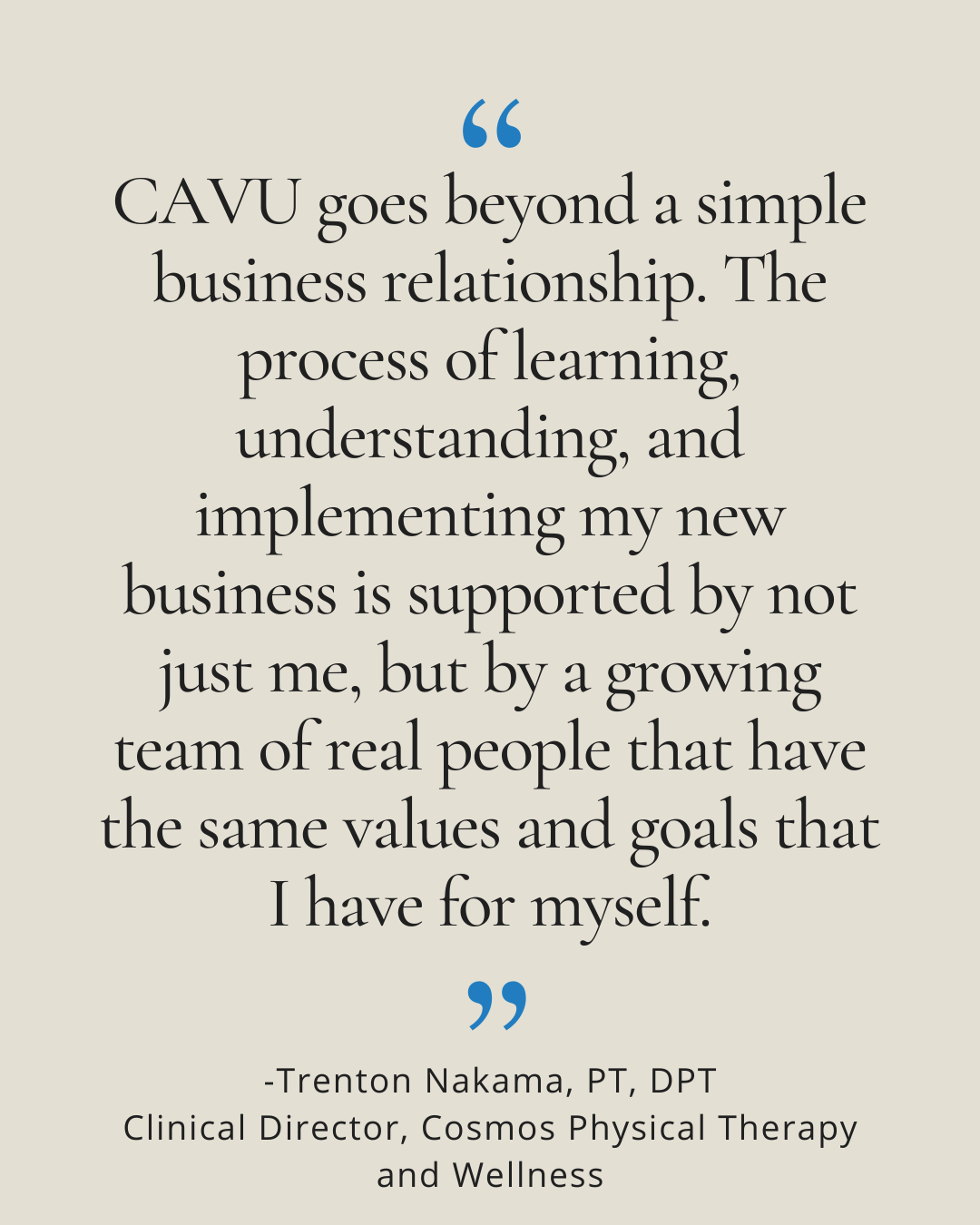 Let's Talk About Billing
Medical Billing is complex and ever-changing. We designed MedSoft to integrate billing. When a therapist completes documentation or a copay is taken at the front desk, the billing team knows immediately and can begin processing. CAVU Billing has a combined 50+ years of experience and can take your clinic's revenue to the next level.
The efficiency of our technology means your bills go out faster, and can be followed up on sooner. This agility leads to more prompt revenue.


You became a Physical Therapist because you're passionate about your craft. We're passionate about improving the billing process with technology. Let CAVU Billing maintain your revenue management cycle - while MedSoft keeps you in the know about every aspect of it - without taking up a second more of your time than is necessary.
Our Mission
Life.
Time.
Value.
These are the things that inspire us.
We have one life, and we're going to maximize it in every way possible.
Time is our most precious resource, and we are passionatie about making sure we - and our clients - use it wisely.
And that third item that fuels our brainstorming sessions? Value. We obsessively provide our clients with service and resources that aren't available anywhere else.
CAVU is an aeronautical term for Ceiling and Visibility Unlimited, and that's how we envision both our lives and our business. There is no maximum.