A few Words —
MedSoft
CAVU is an aeronautical term for "Ceiling And Visibility Unlimited." We built our proprietary Physical Therapy application, MedSoft, to help your clinic soar to new heights and seize infinite potential.
Whether you're at a desk or on the go, MedSoft gives you access to your calendar, documentation, patient database, financial records, to-do items, employee management, and so much more.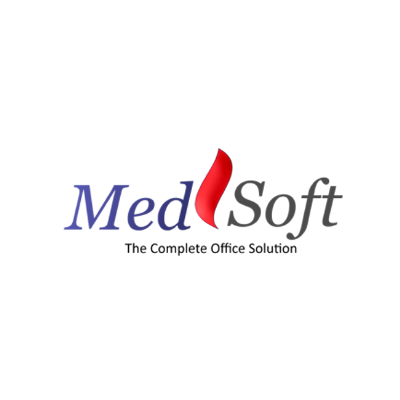 We solve clinic problems
Many clinic struggles can be rooted in - and resolved by - technology.

MedSoft, our proprietary application, allows you to track your clinic more effectively, identify gaps sooner, and process revenue more effectively. This provides you with greater revenue, allowing you to hire the best staff, enhance your clinic's services, and increase patient satisfaction.

CAVU's objective is to have you spend less time struggling with systems, and more time focused on your business.
Design
Whether at a desk or on the go, MedSoft's Web App and Mobile App keep you in touch with your clinic, your patients, and your finances.
Development
Our development secret is listening to our clinics. You've never worked with a software company that is this responsive, guaranteed.
Efficiency
You're in this business to help your patients, not struggle with software. MedSoft gives you what you need, when you need it.
Best team Ever
You work hard. So do we.
Team CAVU has infinite passion.
Our company was founded on the idea that our pursuit of life, and of business, has no limits.
We are different. We want more out of life. We never settle.
Meet The Team
Clinics Say..
We're humbled and inspired by the clinics we work with every day - they change patients' lives.
We're passionate about supporting them with the best tools so that they can continue to do so.
"
The customer service is stand-up. The excitement they have to help in any situation makes you believe they are a part of your team. Their mission to help us be successful, work in a way that promotes a positive environment, and encourage growth is unmatched and we are beyond lucky to have them and this program on our side.
Emily, Office Manager —
Synergy PT

"
One of the great advantages of Medsoft is that components of it are truly customizable to your practice, allowing you flexibility you won't find in other stock software. You will have a dedicated liaison anytime you need to create a customized solution to incorporate Medsoft into your office workflow.
Brianne, PT, DPT, FAFS, and Co-Owner —
Body Synergy Physical Therapy, Inc.
"
CAVU is one-of-a-kind. It allows our small business to operate on all cylinders while contributing to growth and hassle-free day-to-day activities. It takes the work out of the work and allows us to be better employees and give our patients the customer service they deserve.
Emily, Office Manager —
Synergy PT

"
Not only does Medsoft streamline clinical documentation, but it also provides the tools that allow me to quickly perform administrative tasks, help me identify the effectiveness of our daily operations, and analyze performance of the entire practice. Medsoft has granted me more time to focus what I love to do best…working with patients, while helping me run an efficient and thriving business.
Leizl, PT, FAFS —
Body Synergy Physical Therapy, Inc.